The Propagate Lounge Chair
The idea for this chair began as a search for a system in which I could design a useful seating arrangement that could be shared by both adults and children. By separating the lounge chair profile into two pieces, it provided the opportunity to structure the ottoman in such a way that it becomes a child-sized chair when flipped up-side down. Because the planar sides of the chair are also its supporting legs, I was able to upholster the entire middle of the chair and ottoman in a continuous loop, allowing the furniture to be rotated and manipulated for different seating configurations. The chair was designed in Rhino and cut on a CNC machine to minimize waste.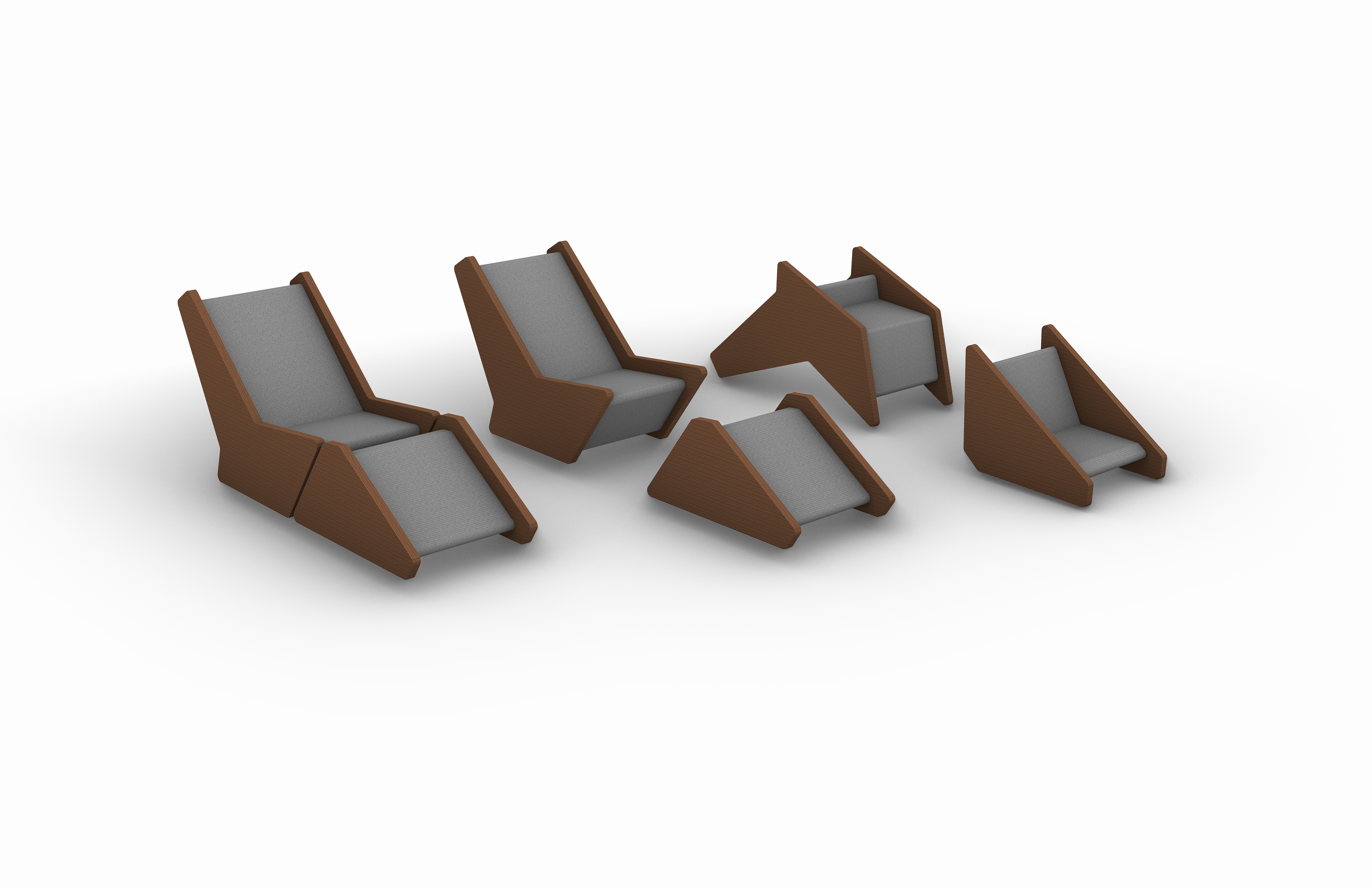 Writing desk for children. Designed to get two complete  desks out of one 4' x 8' sheet of plywood. Cut on a CNC and assembled without any hardware - only wood glue.